Realino
A magical device to enable cyber-physical systems for the Internet of Things.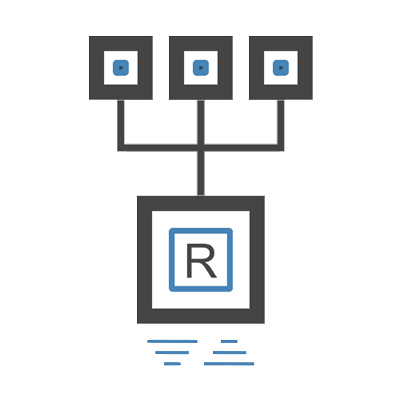 Realino® is an end-to-end control device that enables other devices and electromechanic-based systems to be controlled via the Internet through a device-agnostic hardware-software interface of connected actuator-sensor and expansion modules.
Modular. Compact. Fully loaded.
Realino has 6 core and dozens of compatible, package-sized electronic modules to build custom control devices that can connect almost everything to the IoT. And with no set up required, Realino is ready to use right out of the box.
Flexible design for system integration.
Construct your Realino specifically suited to a given system integration. From network connectivity to I/O interface to quality of service, you can find the right solution for the enablement of your specific cyber-physical system model.
Get that connected by retrofitting.
Give new life to previously unconnected electric boilers, air conditioners, street lamps, fountains, and many more things by retrofitting. Whatever you connect to the Internet, you'll make your Thing works the way it should.