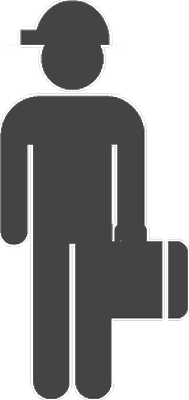 Amazing IoT enablement.
Imagine being able to connect home appliances, industrial machines and urban furniture to the Internet of Things. All with only two easy and ready to use IoT enabling tools: Realer and Realino. Welcome to IoT enablement with Realogy.
You can.
Powerful software and hardware features are built into Realogy tools to complement your knowledge, attitude, skills, and more. Start enabling the next generation of innovative products and applications with Realino and Realer.
Myriads of connected systems.
You'll find hundreds of electromechanic-based systems on Realer being connected with Realogy. And Realogy can retrofit almost all the electromechanic-based systems for smart homes and cities — even the electromechanical products you already have.
IoT to the highest industry standards.
There is a fundamental consideration you need to think about before connecting a device: compliances. Most will need a professional certification or serious apprenticeship training, before they can connect the device. Many others will take a vastly easier path: get Realogy.
A path to grow.
To move forward, we know it takes courage, commitment and consistency. For this we reduce danger to the minimum, we invest in personal and professional development, and we stay on course for the desired results. Grow with Realogy.
Like no other.
Realogy combines advanced technologies with craftsmanship that will take your work to the next level. It includes cutting edge tools that are simple, fast and safe to use and install. Just take the Realogy tools and start connecting things, for you and for your clients.
No engineer nightmares.
If you're thinking of connecting a device, you won't want to get your hands on complicated software or hardware. You'll likely want an easier path to upgrade the device to make it connected. Why go through all that hassle, when you can just use Realogy?
All-In-One IoT kit.
All the sensors, actuators and components you love. An ad-hoc mobile app to use and install them. These are the building blocks of the IoT. And Realogy includes them. So you don't need nothing more than your smartphone and your work tools to make stunning, connected and smart things.
You are the manager.
Just like any independent job. You decide what needs to be done, organise the activities, and so on. By being a professional IoT enabler you're recognised as an innovator. And it's up to you to count the money earned for having provided your clients with innovative services thanks to Realogy.
Spread the well-being.
Connect devices for others and make people feel secure, happy and proud of your work done. Of course you'll earn something after connecting the devices. To get the best performance, make this a full-time job using Realogy.
The iPhone into things.
You know. The Apple smartphone has been successful. Can you imagine physically integrating it into household appliances, industrial machines and urban furniture? This is almost what happens with Realogy. Realogy works beautifully with electromechanical things. And at a lower cost.
Things come to life.
Boilers, air conditioners, lights, dishwashers, ovens, washing machines, irrigation systems. With Realogy, you can give intelligence to everything that is and can be electrified. Think, plan and connect. The hard part will be finding something to make smart.
Realogy to the streets.
Realogy can connect street lamps, traffic lights, boom gates, waste containers, electric fountains and more. There are countless challenges for building better cities such as reducing their climate impact and making them more inclusive for people. Leave the home and go to connect the city.
Influencer career on the way.
Some IoT enablers enjoy making trends or publish technical articles on their social media channels to engage with enthusiastic people. Some of them built a strong reputation for their knowledge and expertise on IoT. Will you get famous and more profitable with Realogy?
Awesome out of the box.
Other IoT tools are hardware and software, it's true. But once you start using that hardware and software, you find that you're hobbled in some way or another. Hardware and software of Realogy, on the other hand, comes with lots of great stuff to make professional IoT.