Realogy

For IoT Administrators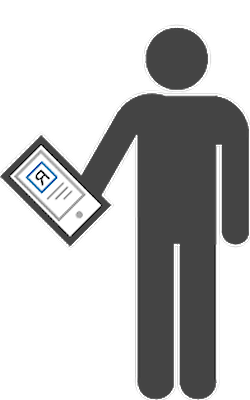 It just works.
Your connected toaster works. Your connected boiler works. Your connected light works. Think of the countless possibilities you have when you can connect and make smart things. But most impressive, Realogy just works the way you want it to.
You can make awesome stuff.
Realogy comes with Realer, a mobile app that transforms your connected devices into all kind of projects. Make smart environments, businesses and services, from personalised home automation to efficient city management. So you'll live the best possible reality.
You don't have to buy new products.
Your existing toaster, boiler, light and more things will work with Realogy. Realogy can usually be used to retrofit them according to industry standards regarding security, reliability and performance. So you can connect almost everything you're probably already using.
Innovation state.
It can be hard to imagine homes and cities incorporating a variety of cutting edge technologies designed to enhance the quality of life, augment the effectiveness of residents, and provide cost and energy savings. But now, anything can happen. That's why you should have Realogy.
Amazing connections.
Want to control your device from anywhere in the world? Connect it. Realogy makes it simple to create connected devices, retrofitted professionally. Add and replace electronics following the provided step-by-step instructions to personalise it. So you can be an IoT enabler in seconds.
More fun with do-it-yourself.
With Realogy, you don't need any advanced technical knowledge to make a connected device. You don't have to write source code or solder electrical contacts. All you need is a Realino and Realer.
Stop wasting.
Why replace something that currently works and will continue to work in the coming years? Realogy allows you to adapt existing devices, equipment and systems without buying new ones. This is economically convenient. And the environment thanks.
At your service.
Turn on the air conditioner if my distance from home is less than 5km and if the temperature in the lounge is below 15°. Start the washing machine if it is 1am. Stop the irrigation sprinkler if soil moisture is over 45%. Realogy makes personalisation as easy as setting a formula.
Real-time notifications.
Door has been opened in the holiday home. Low pressure detected in the boiler. Internal filter needs cleaning in your aquarium. Realogy can send you a message through Realer wherever a Realino has been installed.
Beware of imitations.
Many are convinced to buy IoT products, without knowing that they have actually bought products that are not intelligent, do not interact with each other, do not provide long term support, or that do not even use secure communication protocols. Realogy is the exact opposite.
Contagious ideas.
Whatever phenomenal device you've connected and whatever stunning application you've created with Realogy, be aware that it can have a remarkable resonance. Will your progress be so valuable as to be worth sharing, perhaps going viral?
In defence of our right.
Environment is love of the planet. It's also the legitimate interest of the world community. We want to keep the planet a safe, clean and healthy place while we innovate the world with a low environmental impact. Therefore, we adopt the most sustainable approach humanly possible for developing Realogy: love environment by design.
Who use IoT live better.
Some people get excited about IoT because lights, windows, thermostats, ovens and water systems automatically adjusts to personal needs. Others see it dramatically reducing traffic jams and pollution, as well as water and energy usage. With Realogy, the IoT becomes a lifestyle choice.
In contention for the best technology.
Realogy is the only all-in-one IoT kit in the world that can retrofit all the major electromechanical systems, including for smart homes and smart cities. Shelly, Espressif, Itead, Libelium, Blebricks and other IoT players are competing to offer the best IoT technology ever made. None is like Realogy.
A pure design.
When Realogy is installed inside a device to make it connected, the only thing you will see from the outside is an elegant square user interface with rounded edges. And you will want to see only that. Everything else you need will be visible on the display of your smartphone, tablet and computer.