The Internet of Things (IoT) technology is expected to become the norm for many systems and applications as part of many industrial and consumer products to provide remote-control functionalities and innovative cloud-based services. Proactive and mutually beneficial cooperation with new IoT manufacturing industries across sectors will be strategic, and will aim at designing and implementing electronic embedded actuator-sensor and expansion interface modules and cyber-physical systems products that will provide the basis for private and public actors to concretely implement smart environments patterns such as for intelligent homes, buildings and cities.
Want to take part to the next,
global digital revolution?
or contact us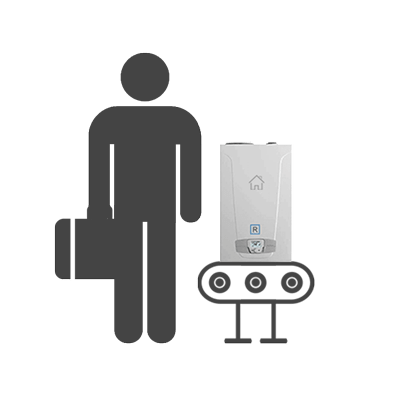 Why to partner
1.

.

.

.

1

.

.

.

Enable to the IoT your products
You'll make your system components or your integrated systems to be products for the IoT available for distribution, consumption and use on the market.
2.

.

.

.

2

.

.

.

Serve the needs of your customers
You'll evolve your customer service, policies, processes and methods to meet the ongoing and ever changing needs of your customers and stakeholders.
3.

.

.

.

3

.

.

.

Capture new market segments
You'll position your brand in the mind of thousands of IoT systems and applications enablers and decision makers from across the world.
Companies (start-ups, system integrators, OEMs, manufacturers of electromechanical systems and components, etc.) interested in preparing and adapting their production, infrastructures and commercial strategies to implement Realogy into their business plans, anticipating the outcomes that will be achieved through technology exploitation activities performed together.
Sensor and Actuator Manufacturers
Realino includes electronic interface modules for sensing and actuating electromechanic-based systems and physical environments. With an open framework based on customer buying preferences and partner business models we make sensor and actuator components to connect to the Internet.
Electromechanical Product Manufacturers
We collaborate with companies in machinery and equipment industries to provide their customers with integrated solutions that leverage Realogy. From retrofitting practices to production-ready applications, our Realogy tools provide value-added services to end users as part of partner-branded products.
The Producer Partnership Program is an opportunity to build profitable IoT devices and new services, an opportunity to become a major player in the global IoT manufacturing market, and an opportunity to participate in large-scale projects that provide significant benefits to the society.
We are excited to learn more about your products, services and technologies, and the first step to become RT partner is to submit an application. Our Acceptance team reviews all potential applications and typically responds within a week upon submission. You will receive an email from a member of our team if you qualify for the program and hopefully next steps for enrollment.
Note: To be eligible for the Producer Partnership Program, participants must have a minimum level of production and employment for each undertaking to ensure profitability and development such as manufacturing systems and systems engineers or a pilot production laboratory and industry competencies with the intent to market on a large scale. Participants must also comply with RT's Terms and Conditions.