A complete assortment of high tech products that enable the Internet of Things (IoT) opens the door to new opportunities in areas such as smart homes and offices. By physically moving towards final consumers, these products satisfy the growing demand for IoT technologies to modernise our society and economy.
Want to take part to the next,
global digital revolution?
It's free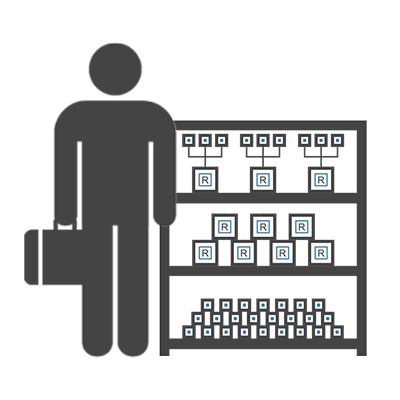 Why to partner
1.

.

.

.

1

.

.

.

Create new revenue streams
You'll sell innovative products to commercial intermediaries or directly to end users who want to benefit from the IoT.
2.

.

.

.

2

.

.

.

Improve your economic performance
You'll maximise sales and profits by bringing IoT-enabling tools closer to where they are needed based upon just-in-time inventories.
3.

.

.

.

3

.

.

.

Differentiate your business
You'll develop new types of offerings uncovering and addressing customer needs beyond simply selling more products.
Companies (wholesalers, traders, retailers, etc.) interested in operating Business to Consumer (B2C), Business to Business (B2B) and Business to Government (B2G) to guarantee an adequate range of Realogy products in specific geographical areas and to deliver them within a short time over all the areas in question.
Large Distribution Companies
National and multinational sales companies receive more and more requests from customers and partners who look to expand their offerings into the IoT market. A well-functioning and efficient Realogy supply chain ensures the delivery of IoT-enabling devices to smaller suppliers and retailers.
Small Distribution Companies
Retailers such as home, garden, electronic appliances and do-it-yourself stores make available Realogy directly to consumers and professionals. They are the places where the Realogy products go into the hands of people who want to unlock the full potential of IoT.