A prerequisite that will unleash the potential of the Internet of Things (IoT) for the masses is the practical viability for IoT Systems and Applications (SaA) Enablers to enable new Things to connect and communicate over the Internet. SaA Enablers generate most of the innovative solutions for IoT and Internet enabled Cyber-Physical Systems (CPS), as well as smart environments, which is what people first want.
Want to take part to the next,
global digital revolution?
or contact us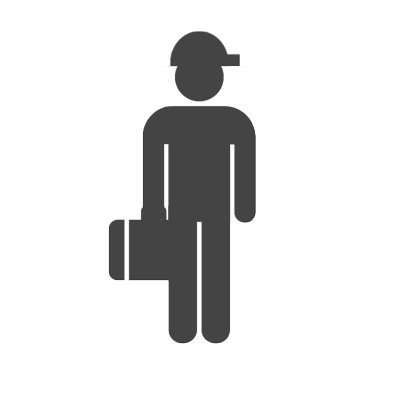 Why to partner
1.

.

.

.

1

.

.

.

Start or grow your business
You'll start your new business or grow your existing business by becoming a professional enabler of cyber-physical systems and IoT applications.
2.

.

.

.

2

.

.

.

Create added value for your clients
You'll make available advanced technologies and innovative solutions enabling your clients to take advantage of them.
3.

.

.

.

3

.

.

.

Go global with your expertise
You'll merge your systems and applications expertise to develop your own IoT-based solutions and roll out successful smart products internationally.
Individuals (makers, engineers, architects, etc.) and organisations (tech companies, systems integrators, innovation communities, etc.) interested in exploiting Realogy to create derivative works for commercial purposes (IoT-enabled CPS products), enhance research and innovation in key areas of application (Smart Homes and Smart Cities) and introduce new ideas across the industry sectors (e.g. Smart Factories), which should strongly contribute to addressing European/global objectives, including climate change and benefits to society.
IoT System and Application Installers
Realogy tools are used by installers who put their hands on machinery and equipment in order to make cyber-physical systems ready for use. Installers are best placed to offer their clients a wide range of IoT-enabled systems and applications such as smart home appliances and automation. They are the "market makers" of the IoT.
IoT System and Application Developers
IoT SaA developers are the "market planners" of the IoT. They can incorporate advanced design and smart technologies into all aspects of buildings and structures and into all assets included in these and in their surroundings, from heating and cooling to lighting and irrigation to security and resilience.
The Enabler Partnership Program is an opportunity to take up self-employment and entrepreneurial activities, an opportunity to challenge yourselves and stand out amongst your peers, and an opportunity to modernise people and improve their life style.
We are excited to learn more about your interests, passions and experiences, and the first step to become RT partner is to submit an application. Our Acceptance team reviews all potential applications and typically responds within a week upon submission. If you qualify for the program, you will be contacted by a member of our team who will provide you with information on the next steps for enrolment.
Note: To be eligible for the Enabler Partnership Program, participants must have a minimum level of experience in the area they want to integrate Realogy such as installation or assembly of items or equipment in buildings for their functioning, or planning small- or large-scale renovation projects. Participants must also comply with RT's Terms and Conditions.